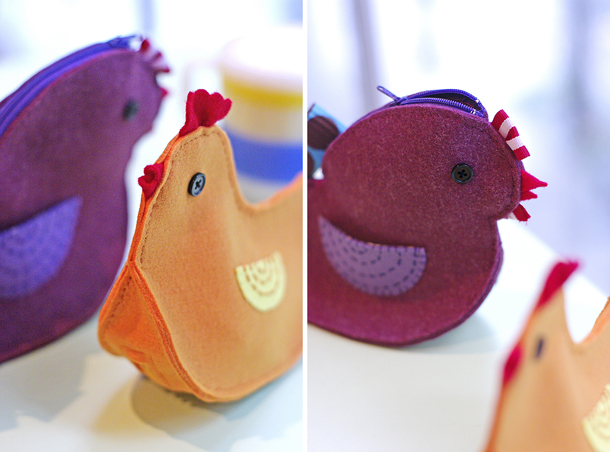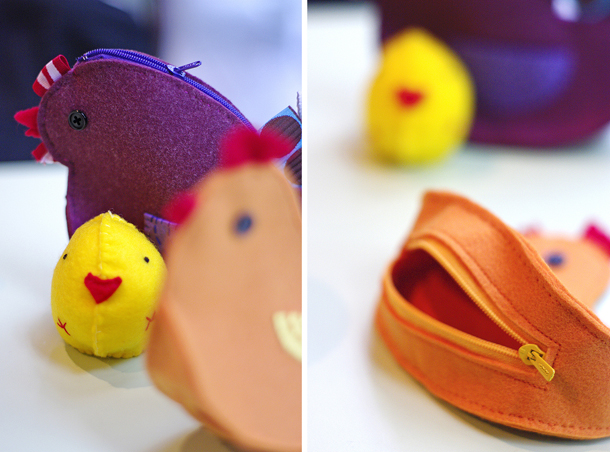 Presenting Henrietta, Roosevelt, and their love-child, Nugget. What could be sweeter than chickens in love…
I haven't had time to craft in a long while, so this was fun. Big thanks to my friend Michele for Roosevelt's name, and to my husband Gavin, for dreaming up their quirky personalities…. They insisted on being made out of vegan felt (need you ask?!) and are completely hand-stitched/embroidered.
From the shop description:
Those naysayers said it would never work out, but what do they know about love?
Roosevelt, a retired cockfighter, and Henrietta, an aeronautics engineer, met on Chickenbook (Roosevelt pecked her) and followed one another's Tweets for several months before their first date. Sure, they have their occasional differences, but this love's meant to last; they're sure of it.
Purchase them, and Nugget, their child out of wedlock, for only $46! When they're not canoodling, they'll make sure your odds-n-ends are cozy and safe in their zippered pouches!